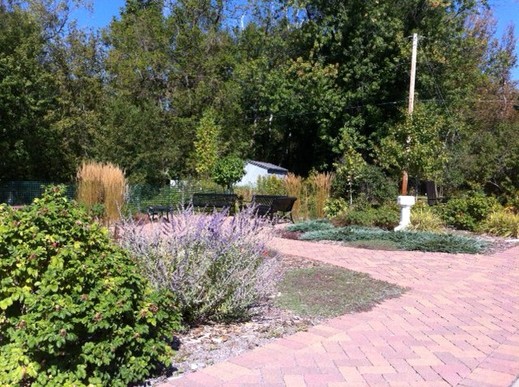 This summer, all willing hands can participate in weeding and watering in our Garden of Hope on    Tuesdays at 10:00 a.m.  We have a beautiful space for meditation, solace, enjoyment and prayer, thanks to those who volunteer their time.  Contact Sue Beeman or Karen Stocke if you have questions or are interested.
Have you noticed the new flowers and landscaping around the Hope UMC gardens?  This is all thanks our Hope Garden volunteers who diligently are working on keeping things looking lovely.  A special thank you to Susie's Greenhouse for donating many of the lovely plants!
We need your help to adopt your own section of the Hope Garden! Please let Sue Beeman or Karen Stocke know if you can help keep our grounds pretty!
The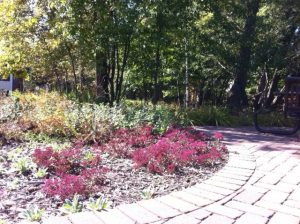 Garden of Hope started as the brainchild of Minde Appold, a member of Hope Church who had a background in landscape architecture.   At that time we were looking at taking down the Campus Ministry House to make a larger parking lot and adding a garden area that could be used for weddings, baptisms, meeting area, etc.   The final design is really half of what the original design was, but due to costs this was reduced.  This was in the spring/summer of 2007 and the garden area was done in steps,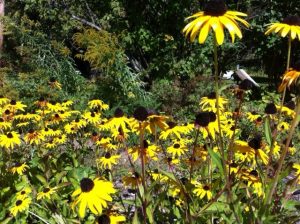 starting with the brickwork.    Trees were added, perennial plants, benches and the last to be added was the picnic table.   Many of the bricks have been personalized as a memorial or in recognition of present and former members of the church.   It continues to be a "work in progress" as there continually needs to be weeding done, addition of annual plants for color, and adding mulch when appropriate.   Many, many volunteer hours have been spent on the Garden and we need volunteers all the time for weeding and maintenance.