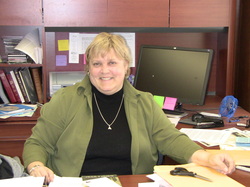 Rev. Laurie Boche
Pastor
Pastor at Hope United Methodist Church in Duluth, Minnesota. I believe that building community is a necessary next step toward peace and God's kingdom on earth. I enjoy good discussions as well as time by myself.
Pastor Laurie's Blog: http://pastorboche.blogspot.com
Email: pastor@hopeumcmn.org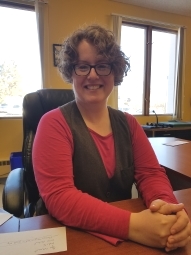 Cynthia Coffin-Langdon
Administrative Assistant
Email: office@hopeumcmn.org
Cynthia is the ultimate church lady!  Besides working three part-time jobs, all in church settings, she is a mom to nine kids! She loves the outdoors, playing her guitar and singing, reading theology books, and doing home improvement projects.  If you like talking about deep theological questions and issues, stop in and chat!
Jennifer Amy-Dressler
Administrative Assistant
Jennifer Amy-Dressler is the newest member of our staff, serving with Cynthia Coffin-Langdon as one of our Administrative Assistants.  She has been around churches all her life, serving in various capacities, and grew up in the United Methodist tradition.  She is married and has two grown children, and has been pleased to live in Duluth since February 2015.
Email: office@hopeumcmn.org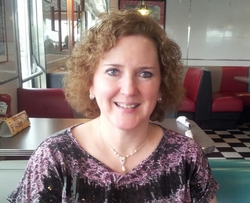 Liz Raihala
Music and Choir Director
Liz Raihala is our Music Director who is skilled and capable of bridging the gap between modern and traditional. With 30 years as a worship leader in multiple Christian genre along with our talented Hope Choir, Hope Singers, Team Hope, Hymn enthusiasts and many other musical individuals.
Whether you prefer contemporary, choir, sacred, or hymn music; or simply want to try something new or just love quality live music. . .
You will find at Hope that our worship service is a quality blended tapestry of worship style and taste simply directed together with reverence and joy towards our God, Lord and Savior Jesus Christ.
Email: Liz@Raihala.net Web: http://studio.raihala.net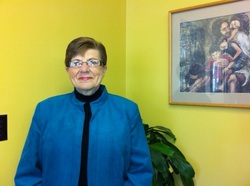 Anita Rixe
Kid's Quest Director
Email: varixe01@yahoo.com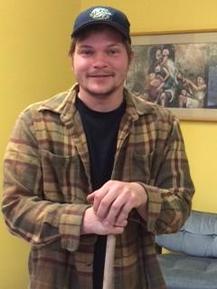 Matt Johnson
Custodian
Email: mjoh0001.d.umn.edu