Category: About Hope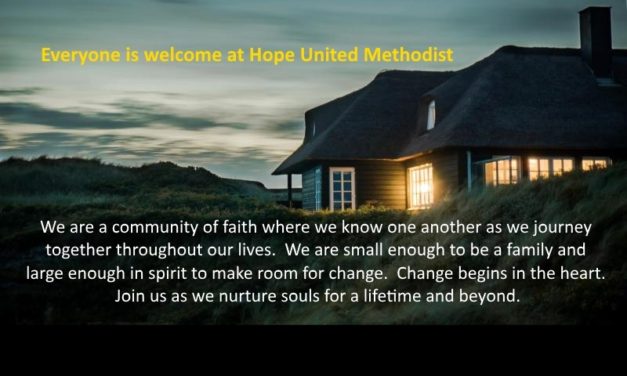 We are a community of faith where we know one another as we journey together throughout our...
Read More
Rev. Sarah Lawton Pastor Sarah Lawton is a graduate of William Kelley High School in Silver Bay,...
Read More

Hope Choir Practices Wednesdays at 6:30 p.m., September through May All are always...
Read More

History of Hope United Methodist Church The Methodist churches followed the settlement of Duluth...
Read More

Administrative Teams are groups of people that keep Hope running. It takes a community to grow a church.
Read More
Recent Webcasts
An Idle Tale

Rev. Sarah Lawton

,

April 21, 2019


Bible Text: Luke 24:1-12

Radical Grace

Rev. Sarah Lawton

,

March 31, 2019


Bible Text: Luke 15:1-3, 11-32 ; Ephesians 2:8-9
Newsletter Archives