Category: Small Groups

We had some good lessons during February. We studied the Forgiving Father, the Good Samaritan and the Stories of the Lost. Our activities always center around the lesson for the day. On February 26 the children and youth presented the readings, Scripture and prayers as well as ushering at the worship service. We thank each young person who was able to share their talent with the congregation. It is always a special time for our children and they take the responsibility very seriously.
Read More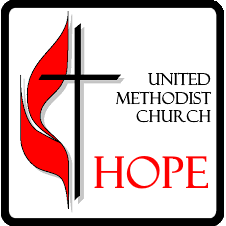 Service Times:
• Sunday Mornings 10:00 am
• Special Services and Events TBA
• Childcare and Kid's Quest provided during worship. Fellowship afterwards.​
Place:
Hope United Methodist Church
301 West St. Marie St. Duluth, MN 55803
Across the street from UMD.
Recent Posts
Tweet Hope
Facebook Updates