Category: Worship

Choir Practices Wednesdays at 6:30 p.m., September through May (Our first rehearsal is September...
Read More

Sunday, August 6th Holy Communion "Go Ye, Go Ye Into the World" Matthew 28:16-20 (two...
Read More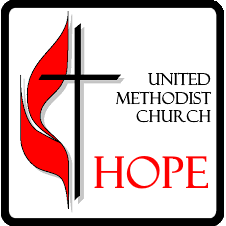 Service Times:
• Sunday Mornings 10:00 am
• Special Services and Events TBA
• Childcare and Kid's Quest provided during worship. Fellowship afterwards.​
Place:
Hope United Methodist Church
301 West St. Marie St. Duluth, MN 55803
Across the street from UMD.
Recent Posts
Tweet Hope
Facebook Updates