Hope Church has inclusion and diversity in our DNA. Hope Church is the product of the merging of University UMC, Endion UMC, Woodland UMC and Chester and Lester Park UMC. We are a conglomeration. We value making room at the table. Through our mergers we have learned the value of adding more chairs. There is always room for one more! We are an inter-generational church–we are committed to "nurturing the soul for a lifetime and beyond." We recognize the value of each stage of life and we honor the needs of each step along the way. So, we try to have resources and ministry wrapped around little kids, and youth, young adults, and families, and older adults. We love people, wherever they are on their journey. We value work. There is good to be done in this world; we are partners with God. We believe God works through us, so we value getting off our chairs and getting good work done. May there be peace on earth and may it begin with us.

Hope Church, "with God's grace, nurtures the soul for a lifetime and beyond." This means we recognize the variety and diversity of human experience. We celebrate all of the stages and phrases of life. We know life can be difficult and confusing and we think something special happens when we choose to journey through life together. We may not "have it all together, but together we have it all!"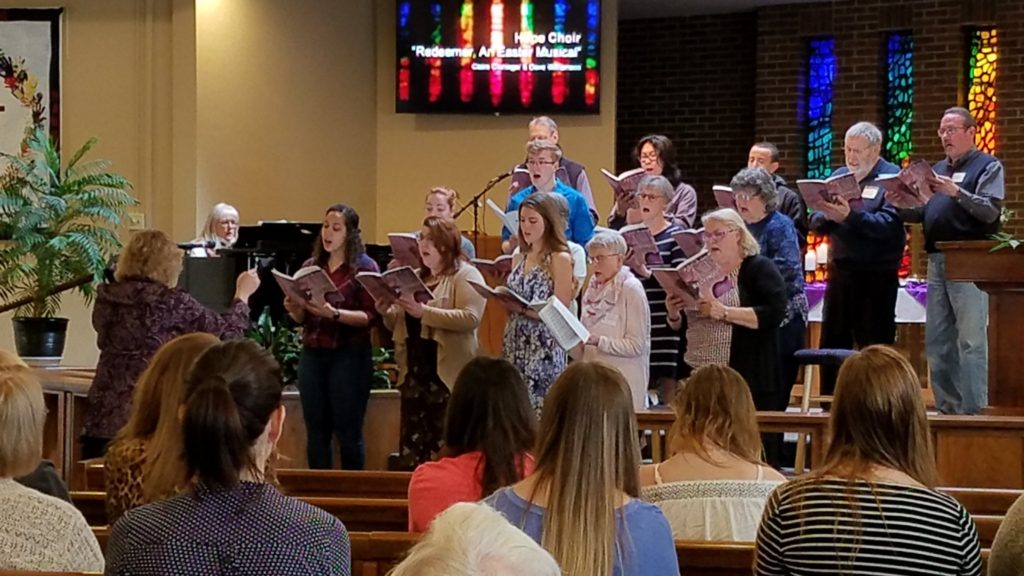 Hope Church is a community of faith. We are a community because, "there is one body, one Spirit, one faith, one baptism on God and Master of all who is above all and through all and all in all." Ephesians 4:4-5 We believe it is the dream of God to live as one. And so, we choose to live our lives together. We know this is not easy. Even though we are united this does not mean that we are all uniform. We celebrate diversity and we are not threatened by differences.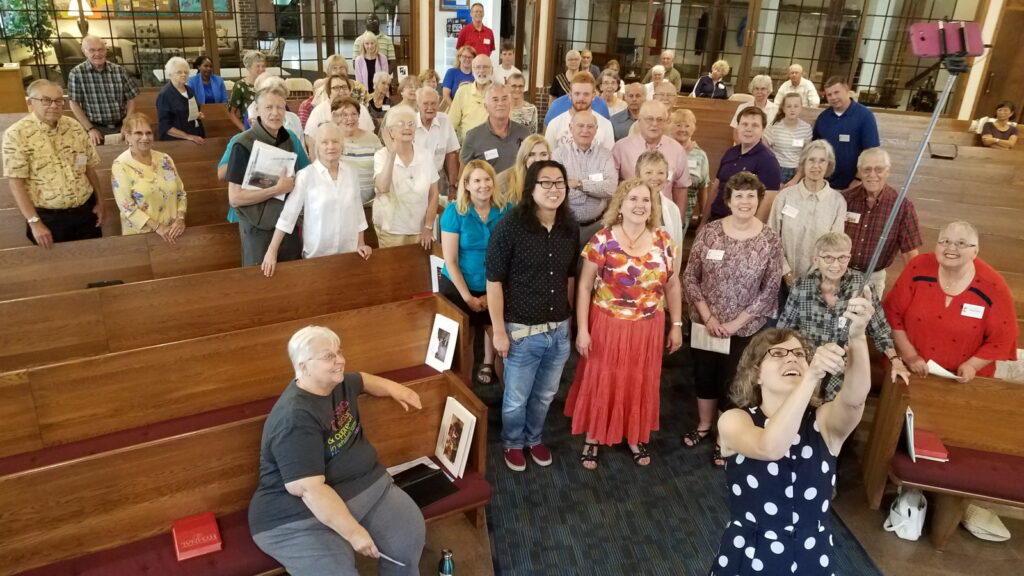 We are learning how to love ourselves and one another. And perhaps now, more than ever, we need to learn how to stay connected even when we seriously disagree. We want to learn how to nurture and cherish and draw forward the souls of our friends and our enemies so that good may grow in ourselves, in our neighborhood, in our world. So we sing, "for everyone born a place at the table. For young and for old a place at the table, a voice to be heard a part of the song, the hands of a child in hands that are wrinkled, for young and for old the right to belong."